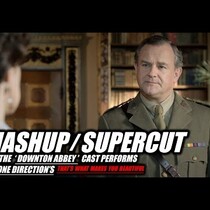 Posted February 19th, 2013 @ 8:05am
I have just started watching season 1 of 'Downton Abbey' (yes, I know I'm late to the party) and I am now obsessed!
I can't get enough of anything Downton....
So this video made my day!
Now if we can just get a video that covers a country song!
(Video: youtube)