Luke Bryan Announces 2017 Farm Tour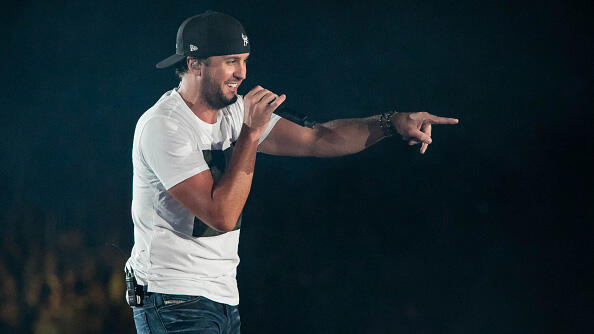 Luke Bryan will launch his ninth annual Farm Tour on September 28th in Nebraska. And for the second year in a row…there are no shows in his home state of Georgia. He will; however, bring the show to six locations in the Midwest before wrapping on October 7th in Missouri. Jon Pardi will open all shows.
Luke awards scholarships to students in farming families in the towns he visits during his Farm Tour. Over 50 scholarships have been awarded since the tour's inception in 2009. Luke comes from a farming family, so this is his way of giving back.
Tickets to all shows go on sale June 2nd at 10 AM (local times)
The 2017 Farm Tour:
9/28 - Lincoln, NE - Benes Farm
9/29 - Baldwin City, KS - Don-Ale Farms
9/30 - Boone, IA - Ziel Farm
10/5 - Fort Wayne, IN - Spangler Farms West
10/6 - Edinburg, IL - Ayers Family Farm
10/7 - Centralia, MO - Stowers Farm

Music City Minute
Latest country music news with Kristen Gates!
Read more