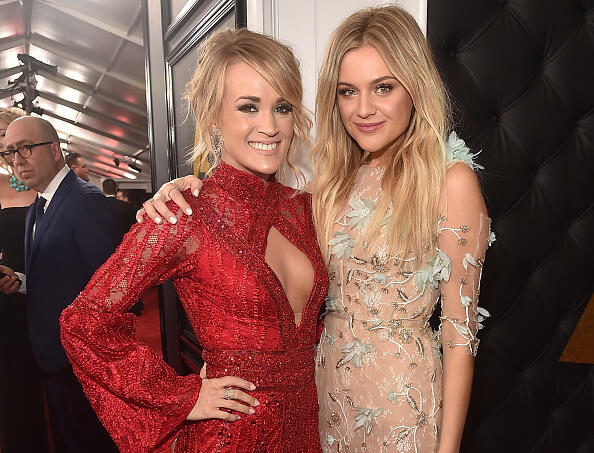 Kelsea Ballerini can keep her cool around just about anyone except her idols, Shania Twain and Carrie Underwood.
"I'm the biggest fangirl in the world. Like, it's never going to be a casual thing for me to be in the same room as Carrie Underwood. That's never going to be something that I'm used to. I can keep it on lock for a while and bro out with pretty much anyone, but there are certain people, like Shania Twain. I love her. I've gotten to meet and sing with her, and I fangirl to her face every time."
Before she was a star, Kelsea Ballerini had an embarrassing encounter with Carrie Underwood.
"I walk up to her and said, 'Girl, you got soul,' and gave her a hug. Carrie Underwood. Oh, my God I hope she never remembers that ever."
Kelsea is spending the summer on Lady Antebellum's You Look Good tour.
Photo: Getty Images