Thomas Rhett Tops Yet Another Chart
t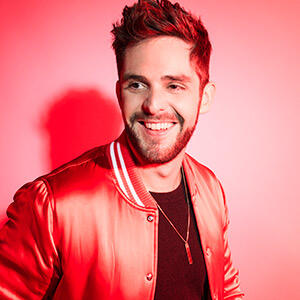 Thomas Rhett is topping yet another chart this week. Thomas' new album Life Changes tops the all-genre "Billboard" 200 Album chart, as well as the Top Country Album chart, and because of that he's now nabbed the number one spot on the "Billboard" Artist 100.
The Artist 100 measures artist activity across "Billboard's" most influential chart, and Thomas has now become only the second country artist to ever land at number one. The only other country star to do it was Chris Stapleton back in May.

Nashville Now
Latest country music news with Kristen Gates!
Read more