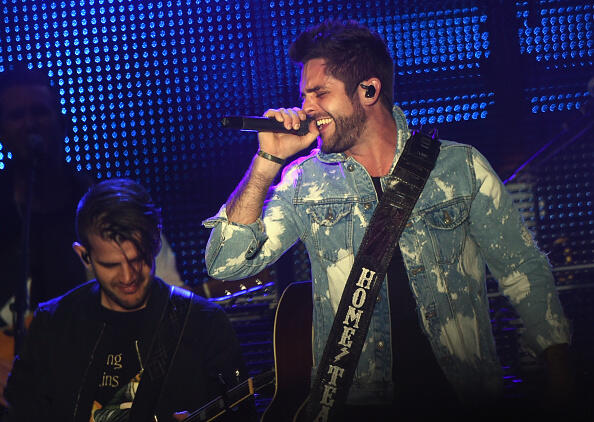 Thomas Rhett will wrap his "Home Team Tour" at the end of the month, and being on the road with the same guys for so long they've all started to get really close.
Thomas says that he and the guys in the band all get together about 45 minutes before the show each night to listen to music and "get warmed up," although he doesn't always have a say in what music gets played.
Each night a new person is responsible for picking the tunes and Thomas admits, "some nights were pretty miserable," but regardless it's a way for them to really "connect" before taking the stage.