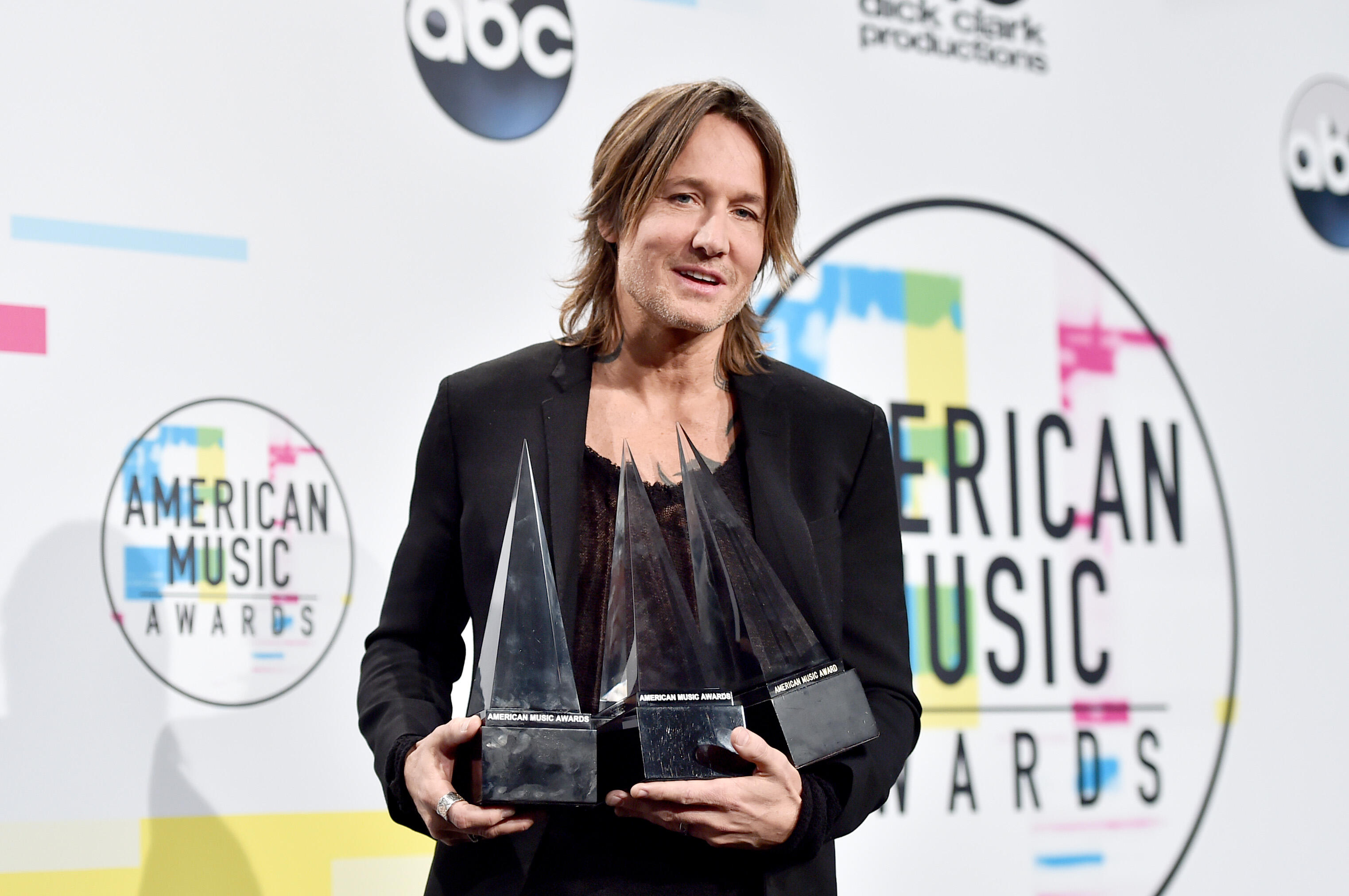 Keith Urban came home with an armful of American Music Awards Sunday night. And a couple of weeks before that he picked up Single of the Year for "Blue Ain't Your Color" at the CMA Awards.
Though he enjoys winning, he says a nomination is a win too.
"I was saying to Nic the other day and maybe it's a bit new agey and rubbishy, but it would be kind of great if it was called a recipient instead of a winner. She said that will never work, and said I know, you're right. It's a nice sentiment to take the winner, the competitive thing out of it."
Keith won three AMAs -- Favorite Male Country Artist, Favorite Country Album for Ripcord and Favorite Country Song for "Blue Ain't Your Color."
Photo: Getty Images