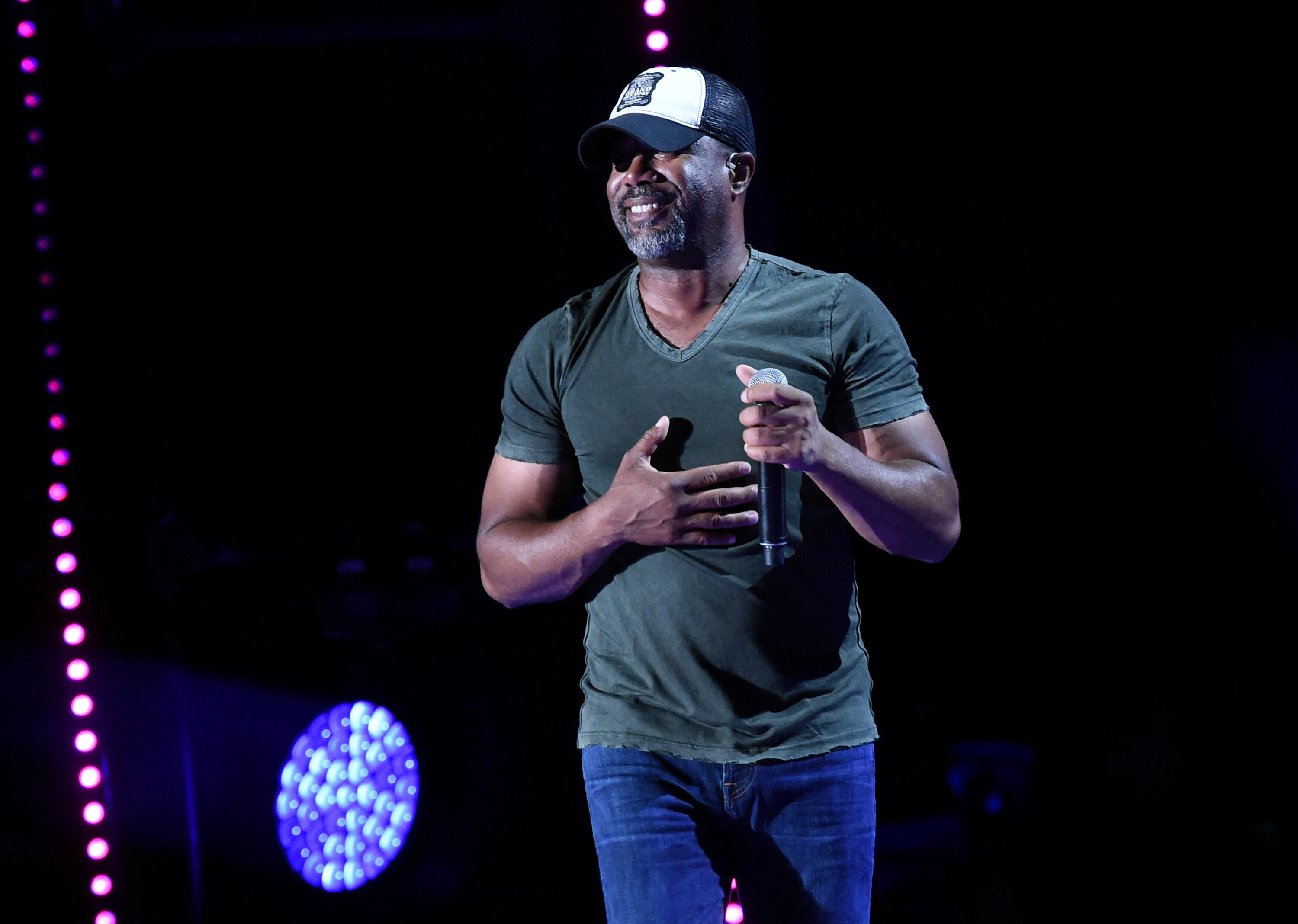 Darius Rucker attended last year's Super Bowl. This year, he'll sing before it.
He'll perform at the NFL Tailgate Party on Sunday. Portions of the festivities will be broadcast on NBC's pre-game show.
Darius is a huge football fan. He's known for saying, "There are two times of the year for me. Football season and waiting-for-football season."
Darius doesn't have a dog in the fight. The Miami Dolphins is his favorite team.
LoCash will perform at the Pepsi Generations Live pop-up in Minneapolis as part of Super Bowl celebrations.
Pink will sing the national anthem before the game.
Justin Timberlake will perform the halftime show.