Caroline Jones' New EP 'Chasin' Me' Features Buffett, Chesney & More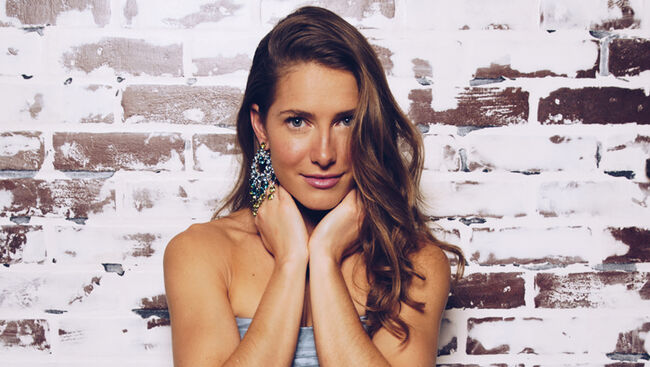 Caroline Jones co-produced her forthcoming EP, Chasin' Me, due out October 18th, with Grammy and Academy Award-winning producer Ric Wake (Mariah Carey, Celine Dion, Whitney Houston). The talented independent artist wrote all tracks on the EP except for "Gulf Coast Girl" ft.Jimmy Buffett, Kenny Chesney, Lukas Nelson and Mac McAnally as "The Pelicanaires,"written for her by Jimmy Buffett and Mac McAnally, and "All of the Boys," co-written with Zac Brown.
In April, Jones made her late-night debut on The Tonight Show Starring Jimmy Fallon with a brand-new rendition of her tongue-in-cheek anthem "Tough Guys," to be included in the track listing.
Chasin' Me pre-order is available now with all proceeds benefiting the Bahamian hurricane relief organization HeadKnowles: http://smarturl.it/ChasinMeEP
On June 9th, Caroline kicked off her third consecutive year touring with Zac Brown Band, and prior to that, she was on the road with Kenny Chesney in support of his Songs for the Saints tour. Throughout 2018, Jones toured with Jimmy Buffett & the Eagles, Zac Brown Band & OneRepublic, Tim McGraw & Faith Hill, Vince Gill, and Kip Moore, among other performances and festivals. In 2017, she shared the stage with Jimmy Buffett, Kenny Chesney, and Toby Keith at the Trying to Reason hurricane relief benefit concert, which led to a charity single release with Buffett, a distribution deal with his Mailboat Records, and ultimately the release of "Gulf Coast Girl (ft. Jimmy Buffett, Kenny Chesney, Lukas Nelson and Mac McAnally as "The Pelicanaires")". 
Up next, Caroline will open for CAM on October 10th, Zac Brown Band on October 17th, and join Craig Campbell for the Mercer Football Ford Concert Series on October 19th. Find out more here:https://carolinejones.com/tour/

Nashville Now
Latest country music news with Kristen Gates!
Read more