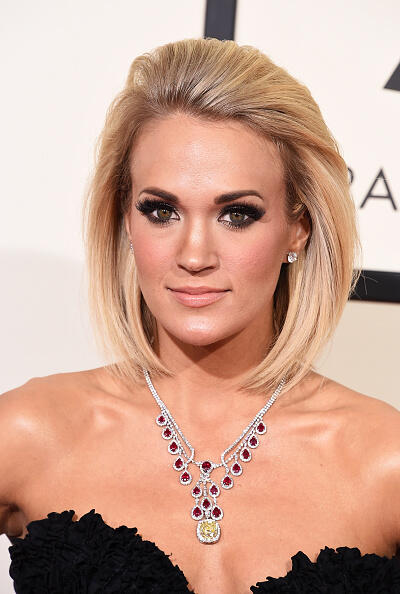 Carrie Underwood is ready to show her face again. The singer posted a photo on Instagram of herself in the studio, which is the first real shot of her face since she fell down and needed stiches last year.
Of course, there's no way of knowing when the photo was taken, but many fans were quick to comment on her appearance, writing, "Such a pretty woman," "What stitches!! I'm so glad ur doing better!!" and "simply beautiful."
Back in January, Carrie revealed that not only had she broken her wrist in the fall but she injured her face, noting she looks "different" following the incident. Check out the photo below.