Most Romantic Town Names In The U.S.
There are 2 cities in the U.S. named Valentine and several other cities that inspire love and romance. One of them is a Georgia town.
The most well known town in the U.S. named after this love holiday is in Nebraska. Valentine, NE is home to 2,800 people. They are celebrating with events like A Feast of Love, Dance and dinner night at at the Country Kitchen. As well as, an educational night called Love Stories in the Stars: Constellations' Guide to Romance.
Another town by the name of Valentine is in Texas. They only have about 127 people and I'd assume they try night to date within the town. Too much cross pollination, if you know what I'm saying.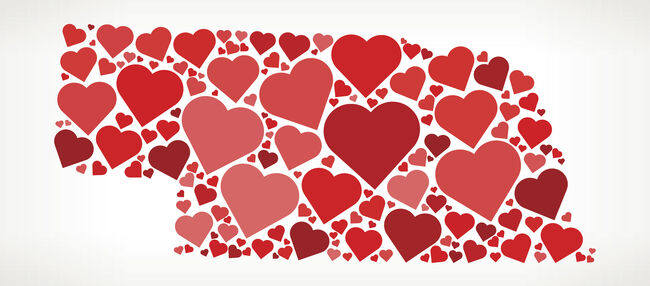 Some other notable towns for this holiday include:
Loveland, Colorado and Ohio;
Lovejoy, Georgia;
Lovelock, Nevada
Lovelady, Texas.
Heart Butte, Montana;
Sacred Heart, Minnesota;
South Heart, North Dakota
Heartwell, Nebraska.
I'd like to know the history behind "Heart Butte". That sounds like something my 3 year-old would say to be funny.
A few honorable mentions go to:
Screamer, AL
Rough And Ready, CA
Climax, GA
Humptulips, WA
(Source: 24/7 News Source Photo:Getty Images)

Otis
Otis was born and raised in a small town in Morton, IL between two pumpkin patches. It's the Pumpkin Capitol of the World, so there's that. He considers Charlotte, NC his hometown, after spending 10 years there doing radio and meeting his wife...
Read more