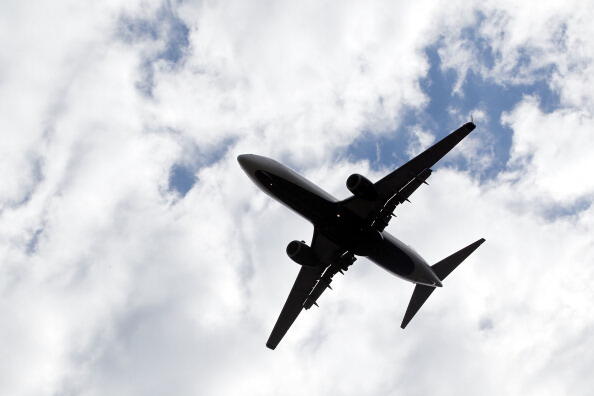 We only get so many days on Earth to explore, so there's no way to see it all. And with so much to check out here in America, there are plenty of must-see spots you'll want to visit in your lifetime. So whether you prefer staying off the beaten path or really enjoy tourist traps, these are some of the places you need to add to your U.S. bucket list.
Northeast:
Walk the Freedom Trail in Boston - This 2.5-mile path passes 16 historical landmarks.
A Broadway show in New York City - Hit Katz's Deli and walk the Brooklyn Bridge, too.
Bike the National Mall in DC - Go in spring to see the landmarks and cherry blossoms.
Fall foliage in New England - See the leaves changing colors and get some syrup too
South:See a show at the Grand Ole Opry in Nashville - Enjoy country music and its history.
Drive from Miami to Key West - The Overseas Highway spans 113 miles and 42 bridges.
Walk the French Quarter In New Orleans - For beignets at Cafe Du Monde and Hurricanes at Pat O'Brien's.
Check out St. Augustine - This Florida town is actually the oldest one in the U.S. - 1565!
Midwest:
See a game at Wrigley Field - With a Goose Island beer and a Chicago-style hot dog.
Canoe the Boundary Waters in Minnesota - It's more than a million acres of woods and over 1,500 miles of canoe routes.
Watch a Michigan game at the Big House - This stadium is the biggest in the U.S. and Ann Arbor is one of the coolest college towns.
Ride the Millennium Force at Cedar Point - This was the world's first roller coaster over 300 feet tall and is still one of the fastest, and the theme park in Sandusky, Ohio opened way back in 1870!
West:
Drive the Pacific Coast Highway - The 500-ish miles from Southern Cali to San Francisco is a must see. Even just a piece of it.
See the fish fly at Pike Place Market - You can't visit Seattle without watching guys throw fish around.
Visit Mount Rushmore - See the stone-face presidents then drive through Black Hills National Forest.
Hike the Grand Canyon's North Rim - It's 1,000 feet higher than the South Rim and only gets a tenth of the visitors.
Source: Thrillist