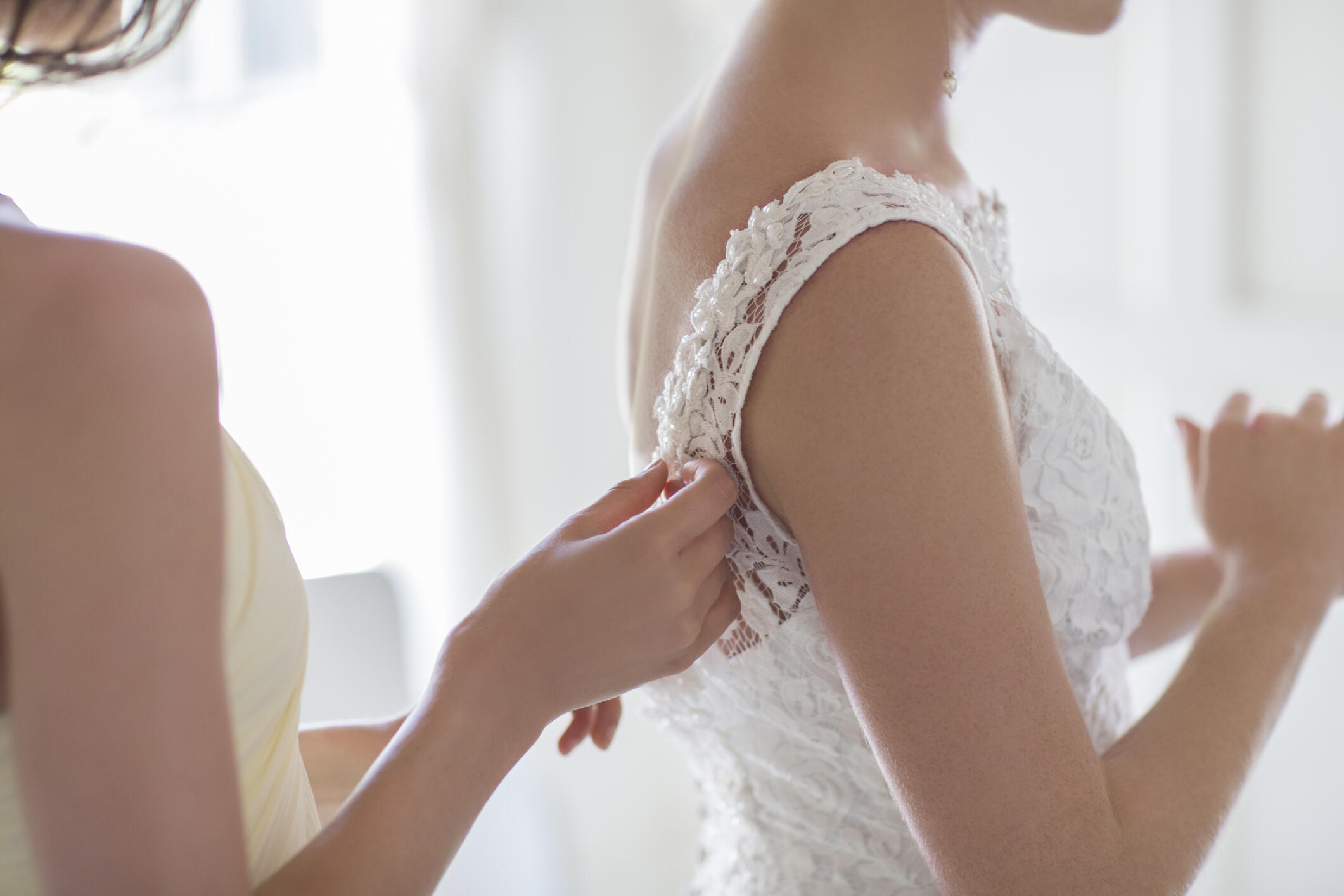 Stylist to the stars, Rachel Zoe, was a bride herself and a bridal stylist long enough to know what it takes to make sure the big day goes according to plan. These are her expert tips for brides for a smooth wedding day.
Make sure to carry a snack - Zoe suggests keeping a little snack in your bag, along with gum and mints. She points out that you'll be talking to hundreds of people that night and won't eat for many, many hours.
Save the champagne for the reception - Solid advice considering you'll be partying until the wee hours and starting too early can lead to a hot mess bride and no one wants to see that. It's a festive occasion, but you need to pace yourself.
Road test your wedding dress - Sure, you know what it looks like while you're standing up, but how does it move when you're walking around or sitting. Zoe advises making sure it's comfy and that you can move easily because you're going to be wearing your wedding dress for hours and photographed over and over in it.
And the same thing goes for your shoes - So don't just try them on, wear them and walk in them. You won't be sorry.
But also, bring a comfy pair of shoes you can change into after the ceremony and the pictures - This tip will save your tootsies later in the evening when you can slip into some flats and make your feet happier.
Set some time aside for reflection - There's a lot happening before and during the wedding, so slow down and take it all in.
And remember to enjoy yourself - Zoe knows that brides can get really stressed out, but it's important to enjoy the experience. This is your wedding, make sure you're having a good time.
Source: Hello Giggles