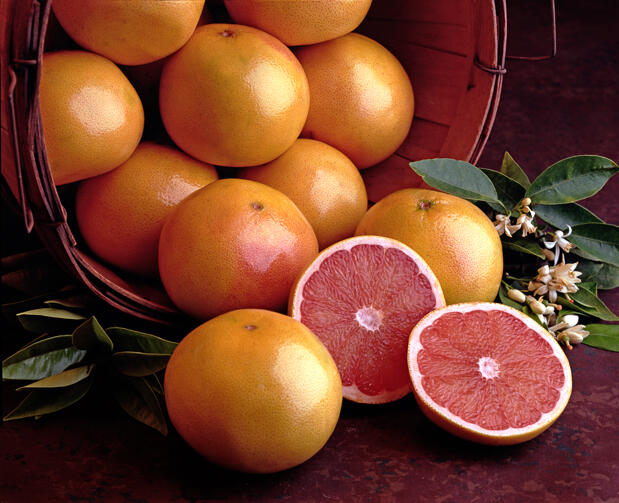 Sometimes we think we're making healthy choices with our diets, but we get our info from websites and bloggers, so it's not always based on science. But nutritionist Amanda Ursell separates fact from fiction and sets us straight with these common questions about our diets.
Does grapefruit help with weight loss? While the grapefruit diet has been around since the 1920s and celebs have praised it, Ursell explains that Oxford University scientists didn't see a difference in weight between grapefruit eaters and the placebo group.
Is chocolate a health food? While dark chocolate is low on the glycemic index, Ursell points out it's not the same as a bowl of strawberries and should be enjoyed as a special treat.
Which kind of milk has the most calcium? Full-fat, 2%, and skim milk all have around the same amount of calcium because the bone-building mineral is in the watery part of milk, not the fatty part.
Does eating celery use more calories than it holds? There's a myth that eating celery burns more calories than it contains, "so it's like negative calories." Not so kittens – Ursell says there's no real scientific evidence of this.
Are all processed foods bad for you? Processed foods covers a lot of different things. Oats, frozen vegetables and yogurt are all processed, but they're not considered unhealthy like other more processed junk food like cakes, pies, and cookies.
Could my diet be giving me pimples? Ursell says there's no "strong conclusive evidence" that chocolate or dairy products cause acne. And for healthy skin, she advises drinking plenty of water and eating a balanced diet.
What is the best source of calcium? While dried fruits, beans and seeds do contain calcium, milk, yogurt, almond milk and other fortified non-dairy milks like oat, soy, and rice, are better sources of calcium.
How much oily fish should I eat? Get your omega-3s with two portions of fish a week, like salmon and mackerel.
Source: The Sun