Parents Need To Be Aware Of Playground Dangers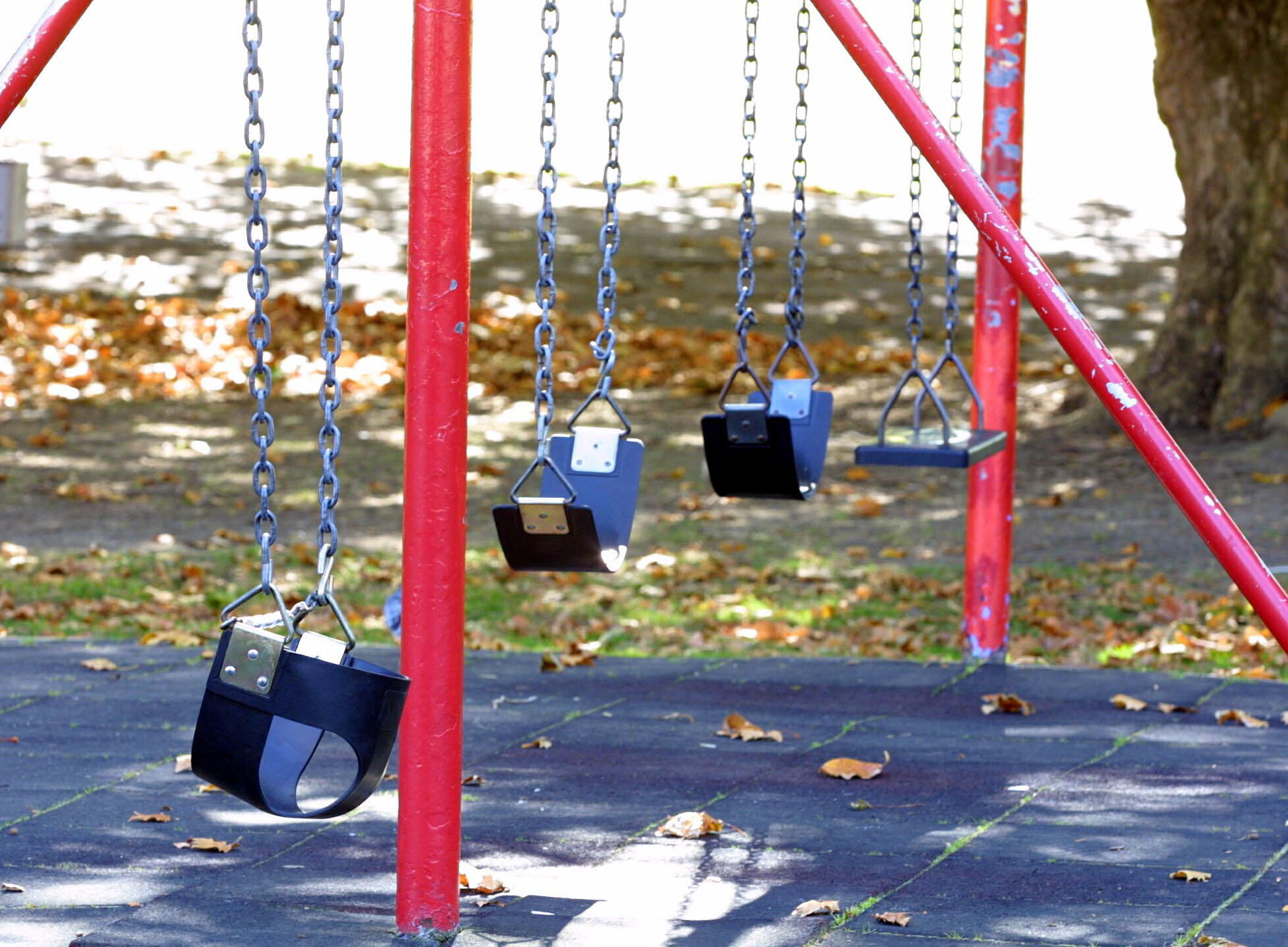 Now that the weather is getting warmer, more kids will be hitting the playground on a daily basis, which means more and more kids could be going home with injuries, with some even headed to the hospital.
According to the Center for Disease Control, each year more than 200,000 kids wind up in the ER with playground-related injuries and the number continues to rise. What's more, more than 20,000 kids are treated for traumatic brain injuries, like concussions.
Overall, more than half of the playground-related injuries are fractures, contusions and/or abrasions, with 75% of all non-fatal injuries occurring on public playgrounds at schools and daycare centers.
So, how can you prevent a trip to the ER with your kid after a day at the playground? Well, here are some tips:
Closely supervise all children, even older ones
Check to make sure the playground is properly maintained, like if it's free of trash, the equipment is secure, and if there's adequiate cushioning to prevent injury
If it's too crowded, choose another playtime so you can best monitor your kid
Make sure your child is playing on age-appropriate equipment
Keep older children away from equipment for younger kids so they avoid possibly hurting them
Don't let kids wear hoods or clothing with strings, which can block a child's view or create a choking hazard
Teach your children to follow proper safety rules at the park, like no running, or pushing and shoving others
Source: The Business Journal

Producer Freckles
Fun Facts:- I LOVE sports!!!!- Fav Teams: Braves, Falcons, Hawks, Georgia Tech, Ohio State- Fav Artists: Brett Eldredge, Luke Bryan, Sam Hunt, Kip Moore, Old Dominion- Fav TV Shows: Friends, Modern Family, Project Runway, Criminal Minds, Dance...
Read more