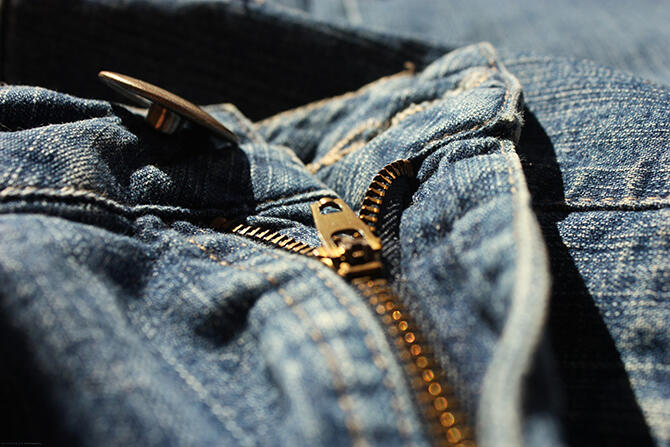 Finding the perfect pair of jeans is one of life's great pleasures. And when you have a pair that fit just right and are the ideal color, you don't want them to fade or lose their shape when you wash them. So you wear them a few times between washes and try not to think about how dirty they actually are.
But at some point you've got to launder them, right? Well, not according to some denim lovers. They suggest freezing your jeans can kill the bacteria and help preserve the shape of them too. But does it really work? Here's what DSTLD's design director, Paul Roughley says.
"If your jeans aren't raw denim (unwashed) then there's no reason to not give them a warm wash after a few wears," he explains. "To preserve the color, turn them inside out and wash on cold with a gentle detergent. You can also spray them with some Febreze and hang them on a clothesline outdoors if you're inclined to be a little unorthodox about jean care."
So there you have it. You don't have to launder those jeans, but you can without worry. We just wish finding the perfect pair was as easy as caring for them.
Source: POPSUGAR