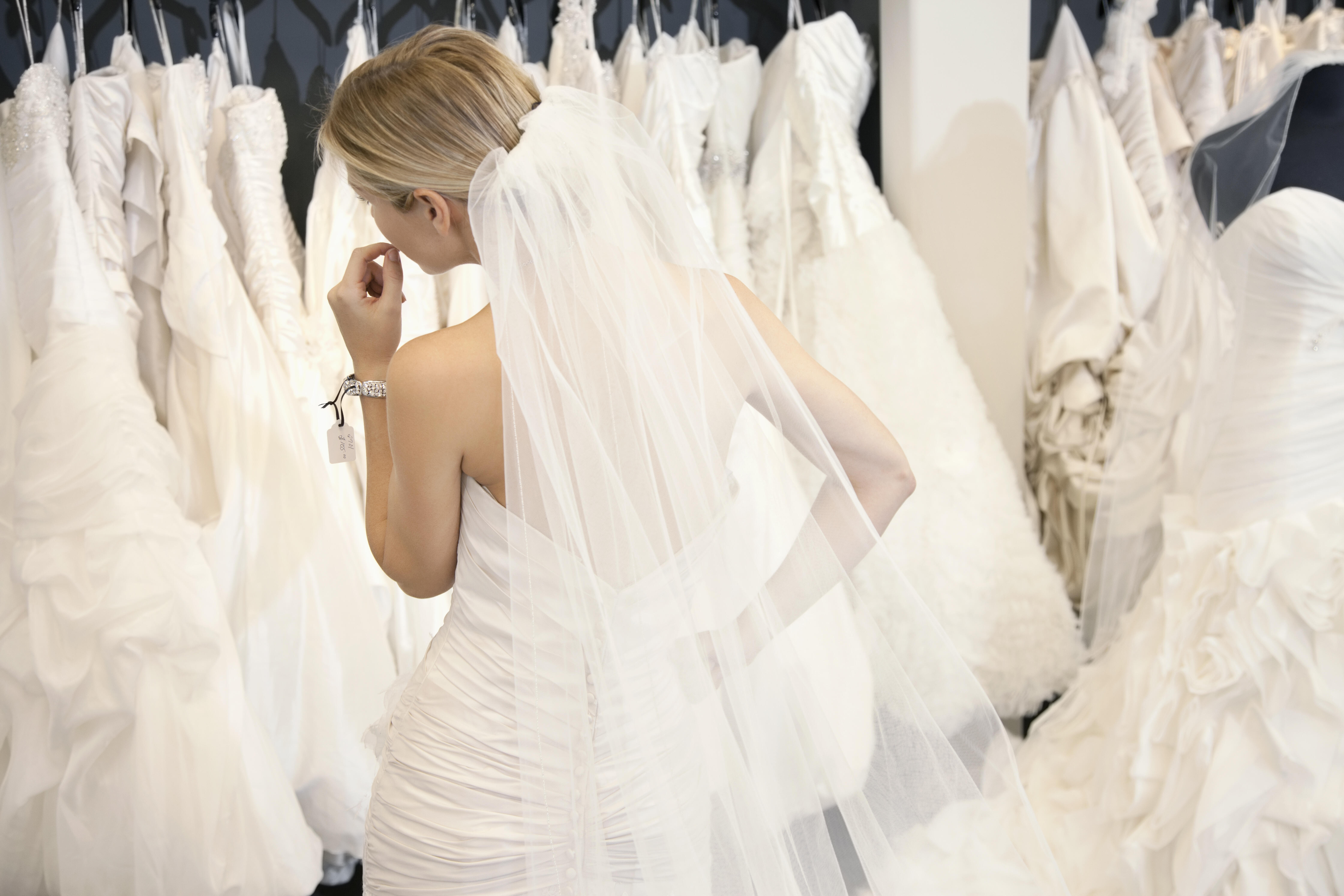 When the person you love more than anyone on the planet asks you to be their wife, it's one of the most incredible feelings in the world. But after getting engaged, you start thinking about all the details of the wedding and one of the most important is finding the perfect wedding dress. It can be an intimidating process, so here are some tips from Adam Dixon, bridal designer and host of "Say Yes to the Dress Australia."
Go through your wardrobe

- Dixon suggests starting the search in your own closet. Before your first appointment, go through your clothes and looking at your personal style so you can find a starting point for gown styles.
Have a setting in mind and buy some magazines - Where you're having your wedding makes a difference in the style of dress you want. Dixon recommends tearing pics you like out of magazines for inspiration.
Be up front about your body

- Some parts of our bodies we love and want to show off, some we want to hide and some we feel meh about, so be honest with yourself about your body and Dixon says you'll save your dress consultant a lot of time.
Pick your shopping party with care - If you're bringing your whole squad, mother and groom's mother with you to choose your wedding dress, make sure they're all supportive of your choices and won't make shopping harder for you.
Find the right underwear for your outerwear try-on

- Everyone is different, but Dixon likes to see his clients in a strapless bra and plain, full brief undies so he can see what shows through the fabric of the dress. He says you can add Spanx later if needed.
Come in with some perspective - Don't get frustrated if you can't find the dress you love that fits perfectly on your first try. Look at the big picture, you're marrying the person you love and the experience of finding the best dress should be fun, even if it takes five tries.
Source: Mamamia