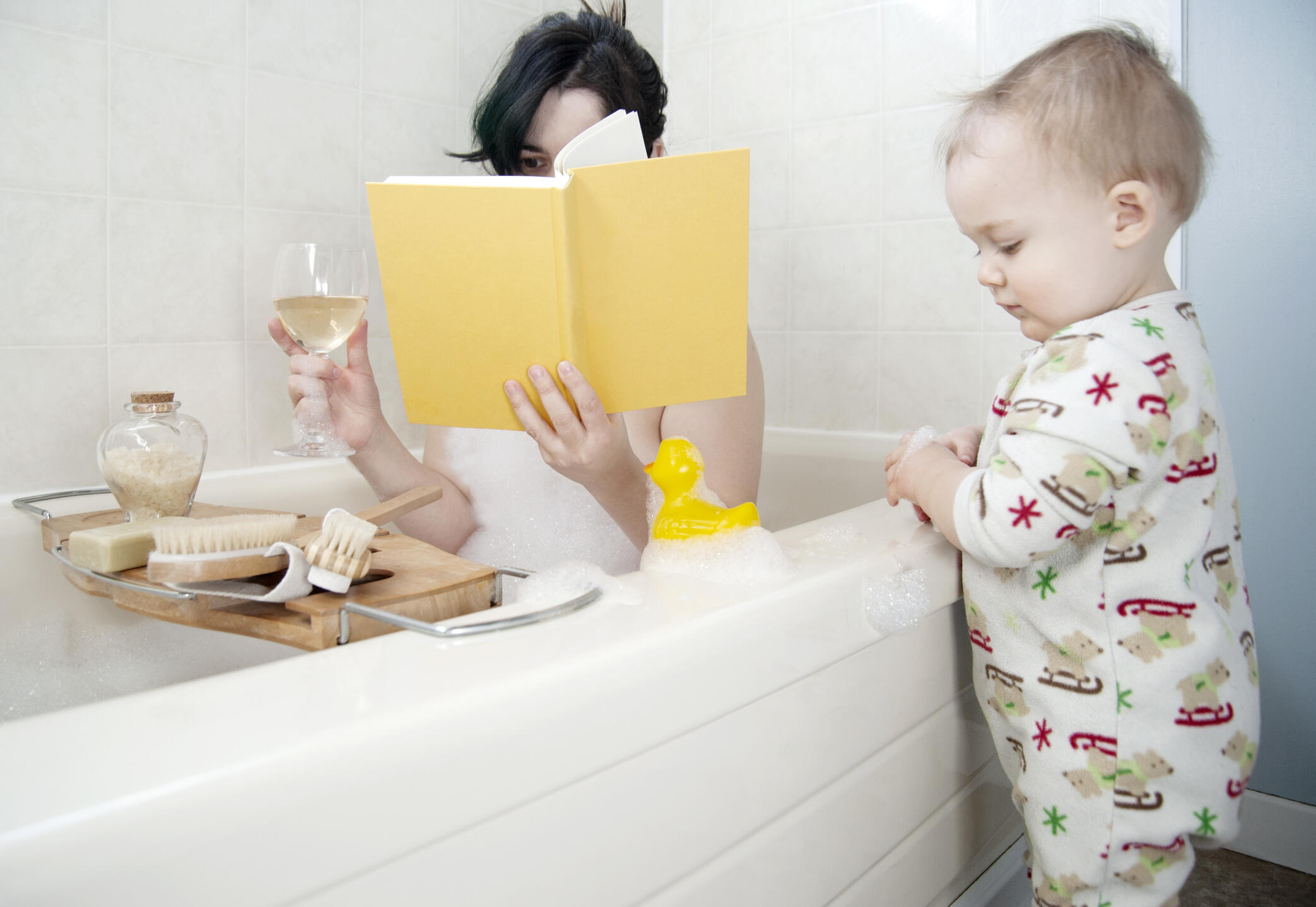 There's no doubt it's tough to find time alone when you're a mom, but according to a new report many are doing their best, and using that time to enjoy their favorite TV shows. A survey by Netflix finds that 97% of moms say they had more "me time" before their tot cam along, with 71% admitting they now sneak in some time to enjoy their favorite programming.
And when we say sneak, we mean sneak, with many finding unique ways to carve out time for their TV. In fact, 57% will sneak in some TV time while doing laundry, while 40% admit to the "bathroom sneak," 27% will watch while getting ready to go out, and 21% will hide to watch their shows. Other way mons sneak in some TV me time include:
While working from home (22%)
Sitting in a parking lot (19%)
Running errands (19%)
Sitting in the driveway (17%)
During carpool (15%)
While the kids play (14%)
Lying about other obligations (12%)
And while all this sneaking may be selfish, moms have good reason to take some time for themselves. Overall, 66% say they simply need a break from their daily routine, while 55% say it helps them feel less stressed. Then there's the 47% who watch in order to get some peace and quiet, while 46% need to watch something other than children's programming.
So, what are all these moms watching during their sneaky "me time." Well, the top show, believe it or not, is "The Walking Dead," followed by "Grey's Anatomy."
Top Ten Shows Mom Sneak Away To Watch
"The Walking Dead"
"Grey's Anatomy"
"Orange is the New Black"
"Friends"
"13 Reasons Why"
"Scandal"
"How to Get Away With Murder"
"Once Upon A Time"
"Fuller House"
"Gilmore Girls"
Source: Mashable