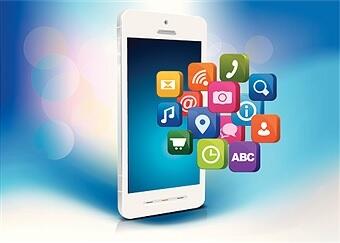 When you're all about relaxing but your to-do list is growing, these apps allow you to be lazy and take care of the chores for you.
Have someone schedule your dates for you - You might not want to include "lazy" on your dating profile, but dating app Hinge recognizes a lot of us are, that's why they're trying out a new "personal assistant" feature called Audrey. She can communicate and set up your dates for you for just $99 a month in New York City.
Get someone to fill your tank for you - Getting gas is a pain, so the app Purple wants to make your life easier by bringing the gas to your car. You choose how many gallons, what type of fuel, and if you want it there in one, three, or five hours and someone comes to fill your tank. It's available now in Los Angeles, Orange County, and San Diego.
Have someone park your car for you - Tired of circling the block looking for a place to park? If you're in San Francisco, Chicago, or New York, get the Luxe app and let them do the work. Tell them where you're going and a valet shows up to park your car in a secure lot. When it's time to go, request your wheels and they'll deliver them.
Air your dirty laundry - Why waste time washing clothes when you can download Rinse and let them do it for you? Available in San Francisco, LA, and Washington D.C., they clean comforters, do dry cleaning, and when you schedule a pickup, they come get your laundry, wash, fold, and hang dry your delicates and bring them back home.
Have someone curb your dog - When you're feeling to lazy to walk Fido, you just need the Swifto app so a professional dog walker will come take him on a GPS-tracked stroll. The New York City-based service is insured, sends texts when the walk starts and ends, sends photos of your four-legged friend on the outing and let you know when they "go."
Source: Moneyish