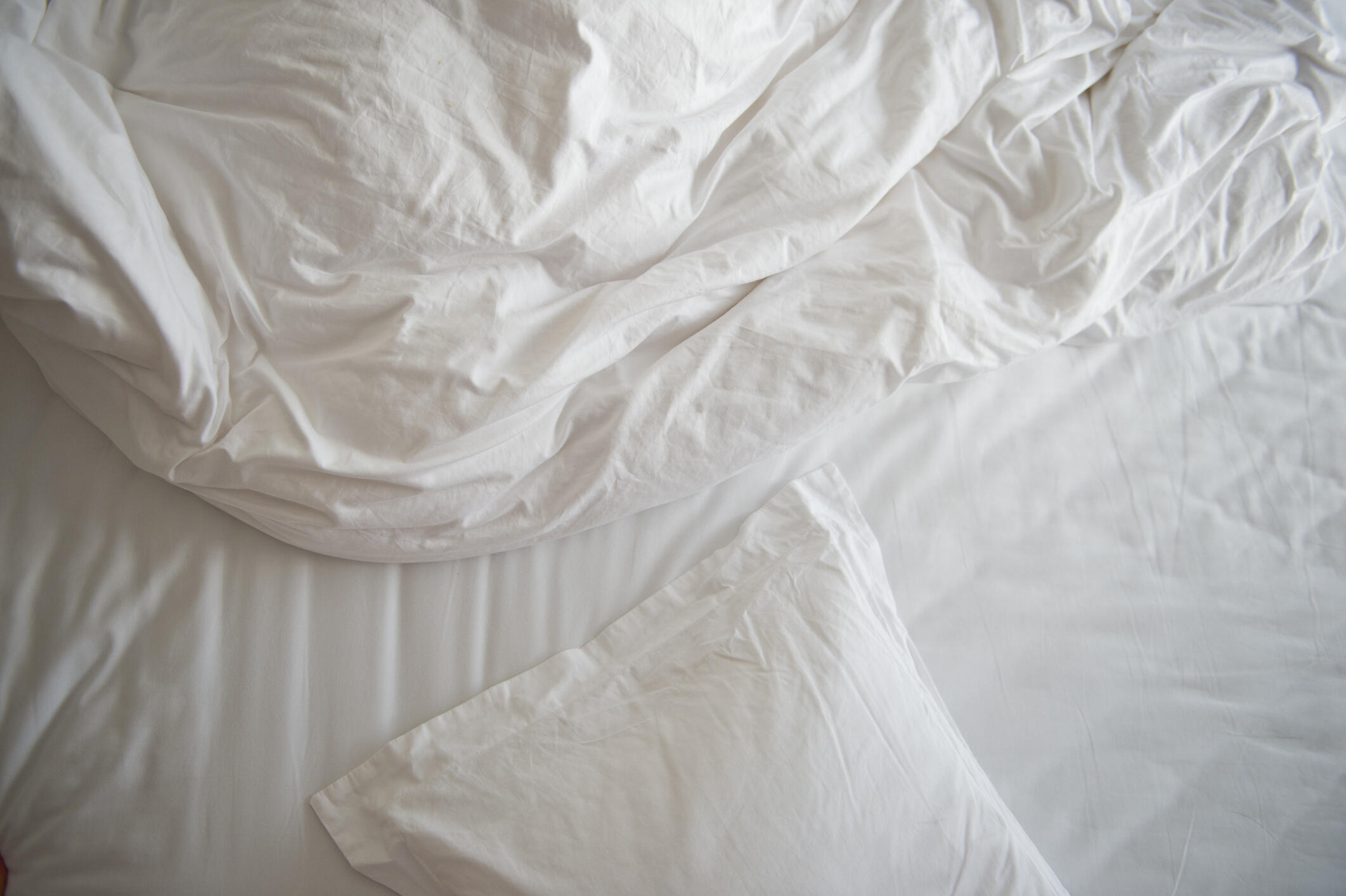 There's nothing better than sliding into bed when you have cozy, soft sheets. And when you're ready to buy a new set, you don't have to spend a fortune to get great ones, you just need to know what you're looking for. Here are some pointers from the Good Housekeeping Institute Textiles Lab.
Read the fiber content first - For soft and affordable, 100% cotton is a great choice. When you want premium sheets, Extra-Long Staple cotton, like Pima or Egyptian is softer and more durable. A cotton/polyester blend will feel a little synthetic, but the polyester makes it cheaper and less likely to wrinkle.
Thread count isn't everything - The Good Housekeeping Institute Textiles Lab has found that the sweet spot for softness and strength is 300 to 500-thread-count sheets.
Know the difference between weaves - The biggies are percale and sateen. Percale is a basic, grid-like weave that "feels light and crisp" whole sateen feels "silky smooth." Their tests show consumers usually prefer sateen.
Don't assume it'll fit your mattress - If you have a tall mattress or use a mattress topper, measure to make sure the sheets will fit. Their fit tests have found that fitted sheets that fit up to 15-inch mattresses perform well.
Always check the return policy - You don't want to get stuck with a set of sheets you don't like or that don't fit, so find out if you can bring them back before you buy.
Source: Good Housekeeping