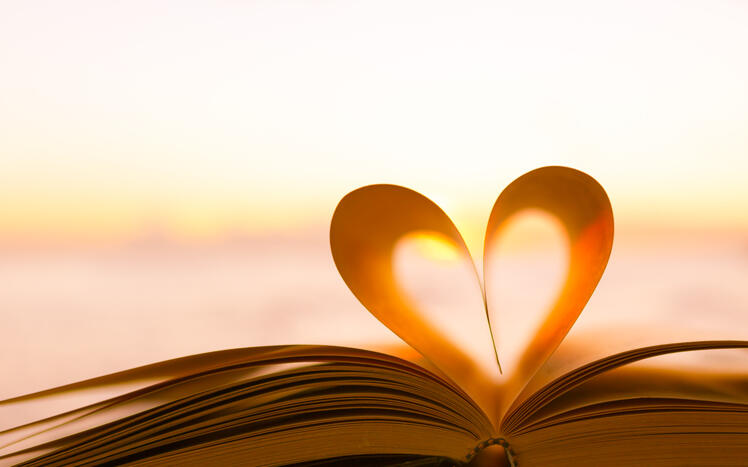 When you're dealing with a broken heart after a breakup, you need a break from all the "I shouldn't have sent that text" drama and you can only watch Netflix for so long. That's when you can turn to a good book for a little mood boost to pull you out of the wallowing and social media stalking of your ex that you're doing. So here are a few books sure to distract you and help you get through a breakup.
"Wild: From Lost to Found on the Pacific Crest Trail" by Cheryl Strayed - At 26, Cheryl lost her mom to cancer and her marriage fell apart. This is the story of her solo hike along the west coast that helped her deal with grief and led her to self discovery.
"Eat, Pray, Love" by Elizabeth Gilbert - This book tells Gilbert's story of seeking fulfillment in Italy, India, and Bali and it's a perfect post-breakup read.
"High Fidelity" by Nick Hornby - It's a story about love, heartbreak, and rock and roll, with great insights about relationships to soothe your broken heart.
"The Power of Now" by Eckhart Tolle - His message is live in the now and you'll be happier and more enlightened, which is very helpful when you're feeling down after a breakup.
"The Perks of Being a Wallflower" by Stephen Chbosky - This coming-of-age story follows Charlie into adulthood, so you'll be able to relate to all the relationships and drama.
"I Don't Care About Your Band: What I Learned from Indie Rockers, Trust Funders, Pornographers, Felons, Faux-Sensitive Hipsters, and Other Guys I've Dated" by Julie Klausner - This one's all about breakups, so it's perfect when you're suffering through one.
"Bridget Jones's Diary" by Helen Fielding - This hilarious reminder of what not to do belongs in every gal's post-breakup kit.
Source: Mamamia