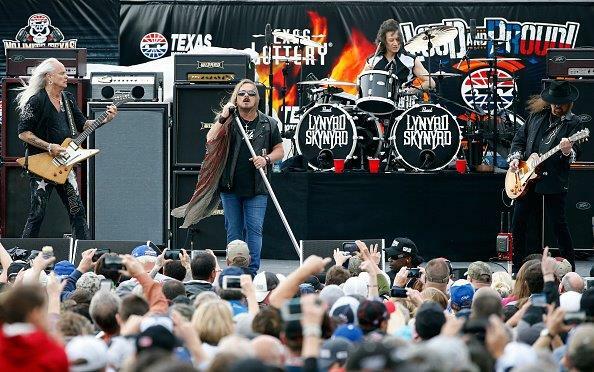 It looks as though we'll never get to see that Lynyrd Skynryd movie that drummer Artimus Pyle wanted to make.
The heirs of Ronnie Van Zant and Steve Gaines, the two Skynyrd members who died in a 1977 plane crash, as well as founding lead guitarist Gary Rossington, filed a lawsuit over Pyle's movie "Street Survivors: The True Story of the Lynyrd Skynyrd Plane Crash." They claimed Pyle was exploiting the story of Skynyrd and violating "a 1988 consent order" that members, Pyle included, agreed to concerning control of the Lynyrd Skynyrd copyright.
Cleopatra Films, who had hoped to make the biopic, argued that Pyle wasn't involved in the project anymore, so it wouldn't be considered an authorized story of the band. But a judge has now prohibited them from making the film. The judge ruled that the film can't be made because Pyle contributed to the project, "in a way that, in the past, he willingly bargained away the very right to do." The judge did note that "in any other circumstance, Cleopatra would be as 'free as a bird' to make and distribute its work."
Source: Billboard