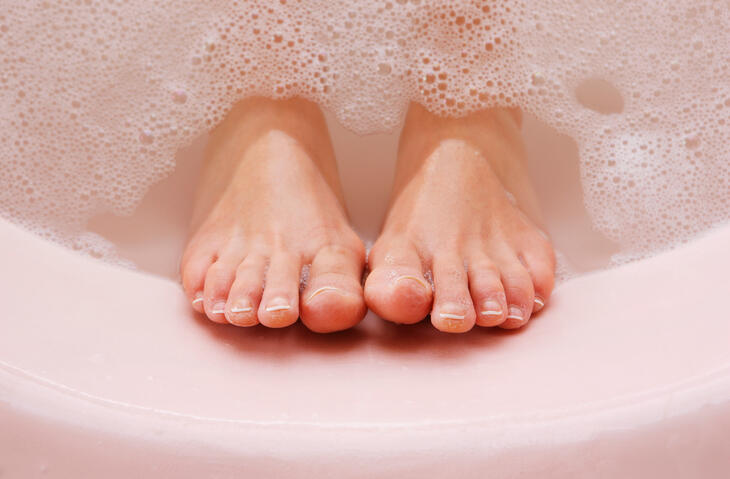 Bath bombs are very trendy right now and if you've never tried one, this clever company might get you to. The Whisky River Soap Company sells soaps, candles, and journals, but it's their bath bombs we really love. Especially their names.
They come in a variety of colors and scents, so there's one for whatever kind of mood you're in. And the names will have you "snort-laughing all the way to the bathtub." Here are some of our favorites:
"F.M.L." - Their site says this bath bomb is for when "It's been a bad day, week, month, year … life." And it's margarita scented, so you're bound to feel better after a soak in a margarita bath.
"Namaste" - "Smells like enlightenment," is how they describe it. "Or a cult. And a whole lot of green smoothies." It's "Om scented," hilarious, and reminds us to "take a moment to silently express our gratitude for yoga pants!"
"#Blessed" = This one says it's "scented with all the love and harmony in the universe."
"It's only frickin' Tuesday" - Described as "There's no way in hell I'm going to make it to Friday, people" we've all been there and could've used this bath bomb as a pick-me-up.
"What kids?" - This one may be our favorite! They say it "smells like a locked door" and that's exactly what a stressed parent needs when they want some peace and quiet in the tub.
These witty bath bombs sell for $8.95 and they're made locally, as Whisky River says, "because we're not just selling you a funny label wrapped around something mass-produced in China." And these would make great holiday gifts for the women on your list who appreciate a good bath product and have a sense of humor.
Source: Scary Mommy