Must Have Productivity Apps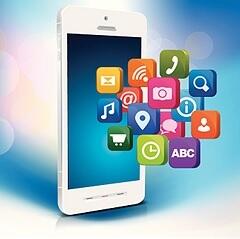 Now that our lazy summer is behind us, we're ready for a fresh start this fall. That means taking care of business, like the overflowing to-do lists we've been building up. But that's easier said than done if you're not really disciplined. Fortunately, there are all kinds of apps to help you get stuff done, like the girlboss you are. Here are a few apps to help you conquer the world, or your messy inbox.
Source: Well and Good

Producer Freckles
Fun Facts:- I LOVE sports!!!!- Fav Teams: Braves, Falcons, Hawks, Georgia Tech, Ohio State- Fav Artists: Brett Eldredge, Luke Bryan, Sam Hunt, Kip Moore, Old Dominion- Fav TV Shows: Friends, Modern Family, Project Runway, Criminal Minds, Dance...
Read more