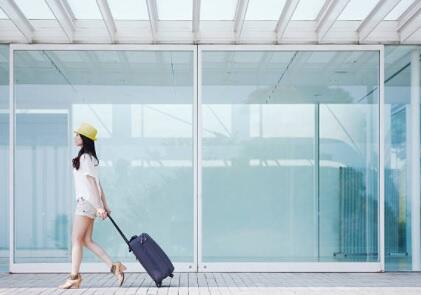 If you've ever considered taking a solo trip, this is the month to do it. Thanks to the Internet, we know some of the best places to travel in October, so you should just pick a place and plan a getaway. Still not convinced you want to take a one-person adventure? Here's why you should do it this month:
Travel bargains are plentiful - October is full of super cheap flight deals, so it's the ideal time to find your perfect solo itinerary without draining your bank account.
There's no holiday crowd - This month you won't have to battle hordes of other travelers trying to get home for the holidays and you might even get lucky and get a whole plane row to yourself!
Travel can provide a much-needed seasonal pick-me-up - If you're feeling the end-of-summer blues, taking a solo getaway could lift your spirits. WebMD reports that most folks who suffer with Seasonal Affective Disorder (SAD) start feeling the effects around September and October, and while a trip isn't a cure, it could help you feel refreshed and give you a change in perspective.
You can get some time away before the holidays - Take the trip now so you get your alone time in before the flurry of festivities coming up in November and December. This vacay will leave you recharged so you're ready when the frenzy starts.
A guilt-free solo escape is more feasible in October - Most people are saving money and days off from work to use during the holidays, so you won't have to feel badly for not inviting anyone along on your fall escape.
Source: Hello Giggles