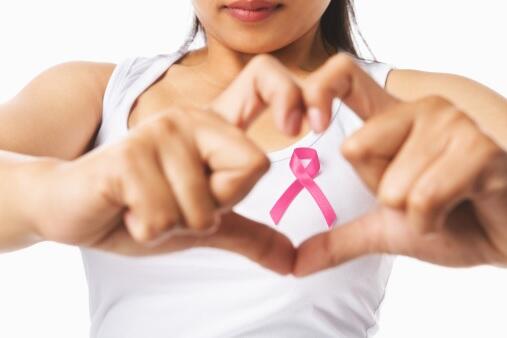 It's Breast Cancer Awareness Month, and we're happy to report that the mortality rate for breast cancer has fallen by 38% in the last 25 years, according to the American Cancer Society. Treatment and diagnosis have improved and we've also learned more about key risk factors. Here's the latest advice for lowering your risk of breast cancer.
HIIT it twice a week - Cut your risk of breast cancer by 17% with High-intensity workouts. "Vigorous exercise reduces body fat, which lowers estrogen levels and decreases the risk of developing an estrogen-sensitive cancer," says Carmen Calfa, a breast medical oncologist. Working out also reduces inflammation and it only takes 75 minutes a week of high-intensity exercise to lower your risk.
Choose containers carefully - BPA is a chemical in hard plastics, like food containers and reusable water bottles but it's been linked to an increased risk of breast cancer, according to a study in the Journal of Steroid Biochemistry and Molecular Biology. Some BPA-free plastics contain other questionable things, so you're better off using stainless steel or glass containers for food when you can.
Eat the right dairy - New findings from Roswell Park Cancer Institute show women who eat three or four servings of yogurt a week have a 39% lower risk of breast cancer. The study also finds that women who eat more than that amount of hard cheese, like cheddar, have a 53% higher risk of breast cancer. Experts say more research is needed before they make a blanket recommendation, but keep eating the yogurt - which is good for your gut health - and watch your cheese intake.
Say yes to soy - There's been some confusion about soy in the past, but now research says soy is okay. And get this - a Tufts University study of women with breast cancer finds that soy foods are linked with better chances of survival. So bring on the edamame.
Source: Shape