Tips For Avoiding Halloween Hazards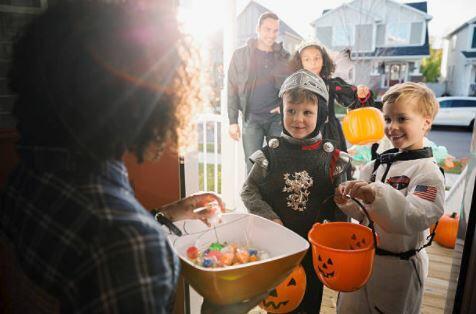 Tonight will likely be a fun night for kids as they get all dressed up and head out to do some trick or treating, but parents do need to be aware of some dangers that are lurking out there, and we're not taking about ghosts and goblins.
According to the National Safety Council, Halloween can be a pretty dangerous evening, with 107 people killed on the roads last Halloween, and 21% of that number being pedestrians. Such fatalities tend to spike during Halloween not only because of increased pedestrian traffic, but due to things like lower visibility from costumes, alcohol consumption and shorter daylight hours.
To protect against such dangers, the NSC has come out with a list of tips for both drivers and trick or treaters, so you'll want to listen up so everyone stays safe tonight. Tips include:
Avoid masks, which can obstruct vision
A responsible adult should accompany young children
All pedestrians should keep heads up and avoid running across the street
Keep trick-or-treaters visible with reflective tape or glow sticks on costumes and bags
Watch for children, and enter and exit driveways and alleys carefully
Always driving attentively and disconnect from your cell phone, even hands-free
Designate an alcohol and drug-free driver or arrange alternate transportation
Discourage new, inexperienced drivers from driving on Halloween
Source: National Safety Council

Producer Freckles
Fun Facts:- I LOVE sports!!!!- Fav Teams: Braves, Falcons, Hawks, Georgia Tech, Ohio State- Fav Artists: Brett Eldredge, Luke Bryan, Sam Hunt, Kip Moore, Old Dominion- Fav TV Shows: Friends, Modern Family, Project Runway, Criminal Minds, Dance...
Read more