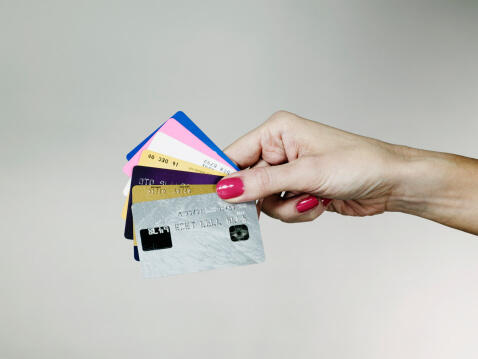 The holiday shopping season is in full swing and that means more people are charging presents on their credit cards. But if you don't want to be a part of the record high credit card debt people have - which is more than $1 trillion - here are some ways to spend smarter this year.
Beware of store cards - "The worst retail trap to avoid this holiday season is to sign up for a store credit card," says Charles Tran, founder of personal finance site CreditDonkey. That's because, store credit cards tend to come with higher interest rates and fewer benefits than other kinds of credit cards, Kimberly Palmer, credit card expert for Nerdwallet.com explains.
Stop falling for "limited time offers" - People are around one and a half times more likely to open a store credit card during the holidays and retailers take advantage of that, luring you in with "limited time" offers. But don't sign up for a card just because there's a promotion, "it's not a bargain if you don't need it," Tran says.
Don't miss out on great card card rewards — if you're a responsible consumer - If you're good about paying your balance in full and on time, take advantage of the high sign-up bonuses and cash-back offers credit cards offer during the holidays. But only if you can pay it all off, otherwise the interest you accrue isn't worth it.
Remember these little-known credit card perks - Price protection is a perk you might not realize some cards offer. When you buy something on the Citi Price Rewind card, they do a 60-day search for a lower price and refund you the difference. Discover and some Mastercards have similar offers. Some credit cards also offer chargebacks, which allow customers to refuse payment for goods that were damaged, not delivered, or that didn't match the seller's description.
Source: Moneyish