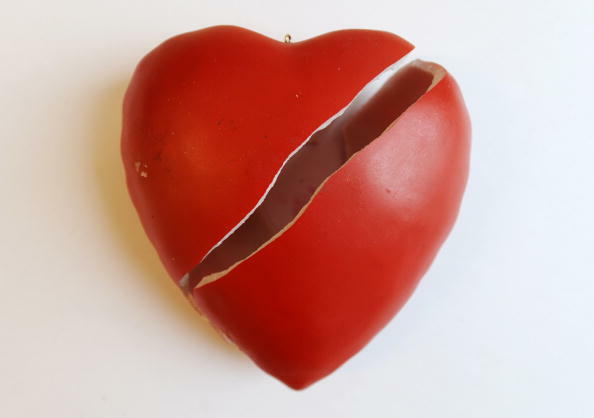 While everyone else is decking the halls and smooching under the mistletoe, if you've been dumped near the holidays, you're probably not feeling festive and fun. And that's to be expected. Breakups are tough any time of the year, but when your heart gets broken near Christmas, it feels so much worse. So here are some tips for dealing with your holiday breakup from relationship expert Johnny Cassell.
Hang out with your besties

- You're not feeling merry and bright, but these are your people and they get you. So surround yourself with supportive friends who will help you keep your chin up.
Don't revisit things - When it's over, it's over, so it's okay to return the gift you bought your ex and not take their calls or answer their texts.
Put yourself back out there

- You're probably not ready to get back in the game just yet, but remind yourself that other potential partners do exist for when you're ready to move on.
Delete them on social media if you feel the need - Don't want to see all the holiday fun your ex is having without you? Delete them on social media and you won't have to.
Do anything that makes you feel good

- Have your hair done while reading a good book, get a massage, splurge on those shoes you've been eyeing - anything that lifts your spirits.
Talk it out - Pour your heart out to a friend and let all those negative feelings go.
Fake it

- You're not over your broken heart and that's okay, but sometimes you have to fake it until you are.
Don't wallow - You might feel like drinking a bottle of wine and listening to all the old songs that remind you of your ex, but that's not the healthiest way to spend your time.
Manage your state and mind

- You can't change what happened, but you can control factors that affect your mood post-breakup. So hang out with positive people and get out of the house for a change of scenery and state of mind. Having some holiday fun could be just what you need to feel better.
Source: Cosmopolitan UK