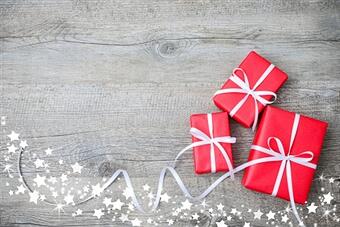 Finding the perfect gift for some people can be hard, and nobody wants to be known as the person who gives horrible gifts. But there are plenty of folks out there who fall into the same bad routines when it comes to gift giving, and while it is the thought that counts, we bet a lot of those receiving the gifts wish those people put a little more thought into it.
Now if you want to make sure you're aren't one of those bad gift givers, there are some gifts you should stay away from. The include:
Crazes

– Sure everyone seems to be talking about those fads and crazes now, but in reality they aren't gifts anyone really wants.
High-maintenance gifts – If a gift is going to involve too much effort for someone to actually enjoy it it'll turn into work, not a gift.
Upsetting gifts

– Don't give anyone gifts that may have a mean ulterior motive, like say a scale for someone who may need to lose weight, or a carpet shampooer for someone whose house you think could use a good cleaning.
Bulked up gifts – Sure you may look generous by stuffing your gift with extra things just to make it look bigger but the truth is you're probably spending mone on stuff that will never be used. Plus bulking up a gift isn't good for the environment when you think of all the packaging that comes with it.
The formula or repeat

– When you know someone loves a particular thing it's easy to center your gift around it each year but chances are if the person loves it that much either someone else has gotten them a similar gift, or they may have even got that item themselves.
Vouchers – Nobody wants something practical for their holiday gift. Plus, it seems like the easy and lazy way out since you didn't actually go out and try and find the person a gift.
Source: New York Post