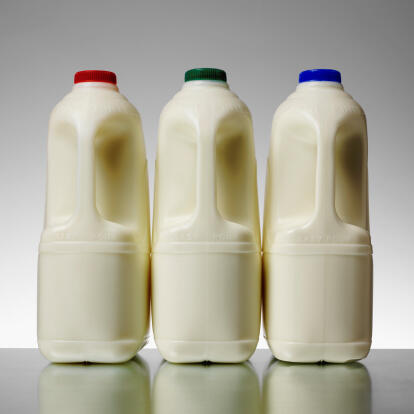 After the excess of the holiday season, lots of people like to do a Dry January, which is just not drinking alcohol for the month. But there's some debate about whether 30 days without drinking is even all that beneficial, so instead of putting booze on hold, why not take a break from one of these things that could be better for your health.
Meat - We know how much you love it, but science continues to indicate that it's just not that

good for you, regardless of what kind of meat it is. So no one's asking you to go vegan or anything, but some meat-free eating could do your body good and you can do anything for a month, right?
Sugar - As much as we hate to admit it, we have a sugar problem. The sweet stuff is in everything from pasta sauce to bread and it can wreak havoc on

everything from your brain to your skin and even sperm. So cutting sugar out, even for a month, has to be good for you.
Dairy

- We love cheese as much as anyone, but dairy consumption is linked to all kinds of health (and environmental) problems, so giving it up until February could be a healthy option.
Takeout

- Cutting out your takeout habit for a month and cooking at home instead would definitely save you money and you'd probably eat better since you'd know exactly what's going in the food, and you probably don't have a deep fryer in your kitchen.
Your microwave - The appliance itself isn't inherently bad, but you're probably cooking more Hot Pockets than cauliflower rice in there. So consider giving your microwave a break for a month and expanding your cooking horizons.
Diet soda

- Regular sugar isn't good for you, but the artificial stuff isn't any better. So this is a great thing to give up for a month and go back to drinking good old water.
Source: Thrillist