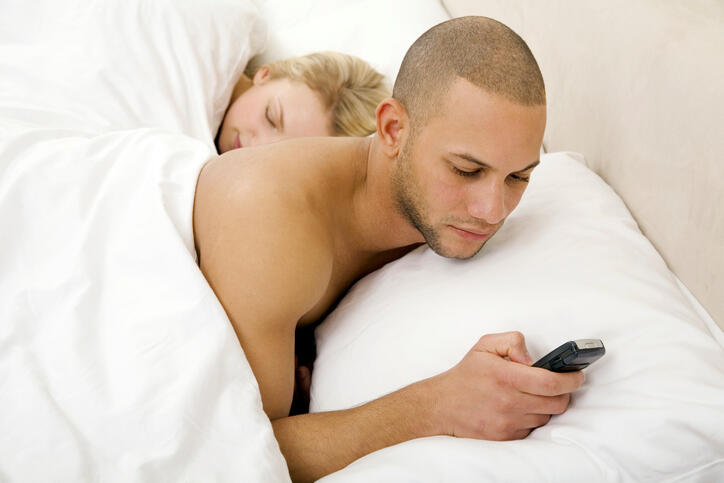 You may think you are absolutely faithful in your relationship, but it turns out there's a good chance you could be cheating on your partner without even knowing it. You may be wondering how is that possible? Well, apparently the latest relationship buzzword is something called micro-cheating, which is a way to label little things you could be doing that could be considered being unfaithful, without actually jumping into bed with someone else.
Examples of micro-cheating could stepping up your look just in case you see a certain person (other than your significant other), sharing inside jokes or nicknames with someone, or even texting an ex about a shared memory.
Of course, these all seem a bit harmless, but there are times when micro-cheating may cross the line. If you're not sure, ask yourself whether you'd feel upset if you found out your partner was doing the same thing with someone else. Or ask yourself how you'd feel if your partner read that innocent, but flirty text you're about to send. If you'd feel bad in either situation, you've probably gone too far.
Bottom line? If you're hiding things from your partner...that should tell you everything about the reality of what's happening. Micro-cheating may seem innocent enough, but in the end cheating is cheating, so you may want to rethink your seemingly harmless actions.
Source: New York Post