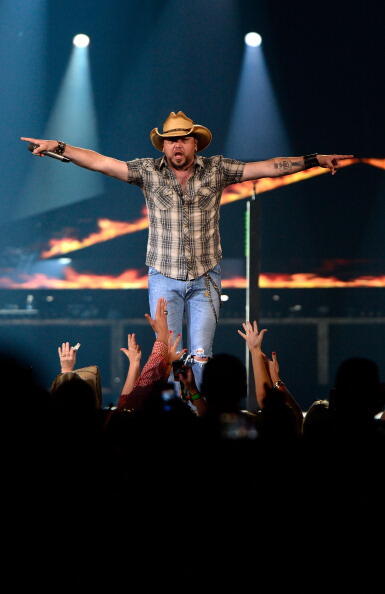 Photo: Getty Images
Jason Aldean might be honored by his hometown of Macon, Georgia with a street named after him.
If the resolution passes, Jason Aldean Way will be established on a portion of Pine Street between Spring and New streets in the city. The street naming would be to honor him for raising $500,000 for the Children's Hospital during a benefit held in Macon last year.
Many streets in the city are already named for musicians from the area, including James Brown, Little Richard and Otis Redding.