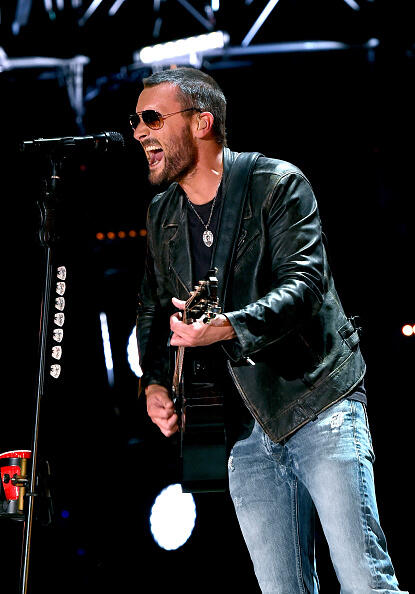 Photo: Getty Images
Eric Church's fans have been known to throw their boots on stage when he performs "These Boots" and if that sound dangerous, it sort of is. While it's happened countless times without any incident, during a recent show in Boston Eric was actually hit in the head.
Eric says he lost the boot in the lights and it just clocked him, and the fan that threw it "felt so bad." "It's like he's killed his guy," Eric offers. "He was mortified." But in the end all was well. The boot basically just knocked off Eric's sunglasses and he put them back on and "shook it off," although he adds, "my vision was blurred for three days."
Eric will be doing a bit more ducking for the next couple of months. His "Holdin' My Own Tour" runs through May 6th.