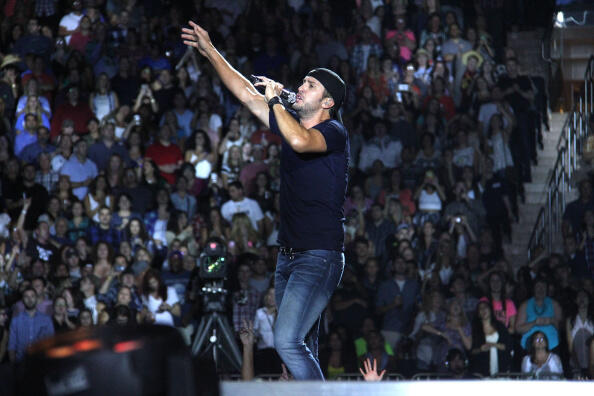 Photo: Getty Images
Luke Bryan plays New York City's Madison Square Garden tonight.
The sold-out show will be the second time he's played the legendary venue. He first sold out the Garden in 2014.
"To go into Madison Square Garden, it just tells me that the music from Nashville, the music that these guys are writing, it brings more people in. The country people are happy. New fans are coming in and you can branch out and do these things."
While he's in New York he'll stop by Fallon on Thursday to perform his latest single, "Fast."
Here are some interesting facts:
Billy Joel holds the record for most performances at Madison Square Garden. He's performed there more than 80 times and continues to play one show a month at the venue.
Elton John celebrated his 60th birthday in 2007 by playing his 60th show at the famed arena.
Other country stars who've conquered Madison Square Garden include Carrie Underwood, Jason Aldean and Keith Urban.