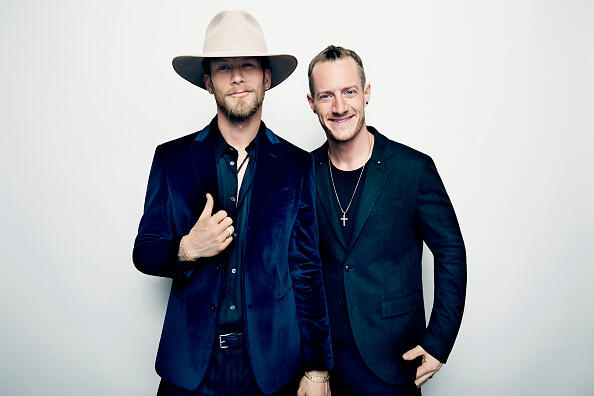 Photo: Getty Images
Florida Georgia Line takes a lot of flack for their sound - specifically, that they're willing to bridge outside of a classic country sound. Still, they want all their fans to know that their heart is country.
Brian Kelley and Tyler Hubbard say they love mixing things up musically and on stage because it's who they've always been. They've always embraced an "anything goes" mentality. "We love country music. We're that to the core, but we like to incorporate a lot of different things," Brian explains – and he goes on to say that's just a product of how he and Tyler grew up.
They follow that rule with songwriting AND with touring. Speaking of which, they're wrapping up their current Dig Your Roots Tour, and of course, just announced this summer's The Smooth Tour with rapper Nelly and Chris Lane. And for those who want to snark, don't. It makes sense to hit the road with Nelly – don't forget that he appeared on the remix of their monster hit, "Cruise," and also toured with FGL previously on their summer ball parks tour.