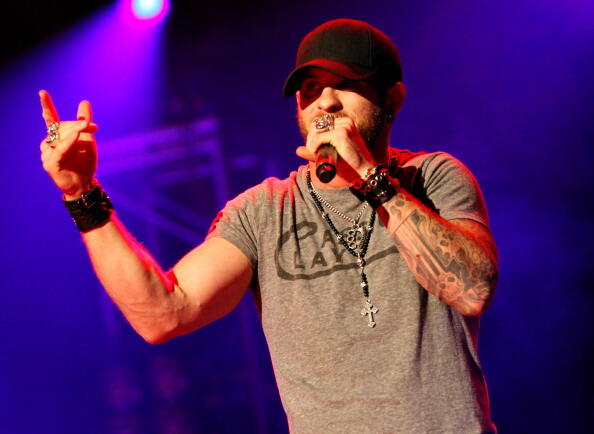 Brantley Gilbert isn't one to get embarrassed easily. In fact, Brantley is actually unhappy that one of his most embarrassing on-stage moments has yet to make it on to YouTube.
He says that during a show in Cancun, the tide came up and got the stage wet, and when he came out from the back he "fell like three times in the same fall."
Brantley said at the time he told the audience, "'ll tell you what if nobody puts that on YouTube I'm gonna be angry," and apparently he's still angry, because so far nobody's posted the mishap.