Garth Brooks Hints At Surprise or Two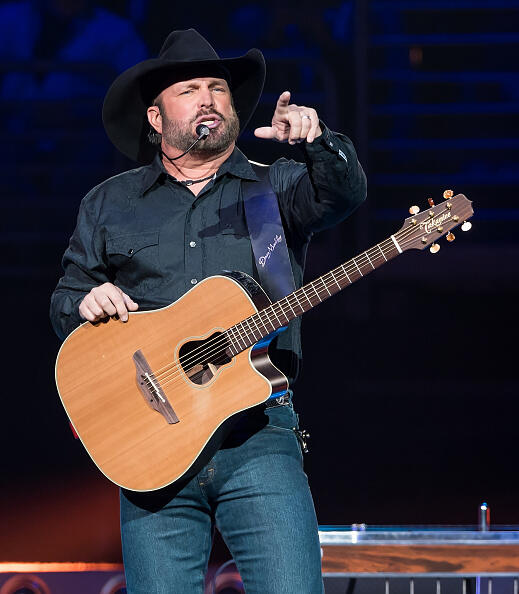 Garth Brooks was back with his latest edition of Inside Studio G and he certainly looked beat. The singer admitted he got the "crap kicked out" of him over three nights at the Cajundome in Lafayette, Louisiana over the weekend, saying he was shocked he was even awake.
Garth talked a little about his recently announced gig at the Mid-State Fair in Paso Robles, California. Garth expressed regret that the fair was dealing with some backlash because not everyone got tickets who wanted them and because of that he said the city council got together to lift the curfews, and they'll likely be adding a second show at 10:30 pm the same night, July 27th.
The singer also shared his excitement about the show at Atlanta's Mercedes Benz Stadium and hinted that he may "film it," although he was quick to add that he "didn't say that."
Finally, Garth announced a special edition of Inside Studio G taking place Thursday at 12:35 ET, although he advised fans to stay tuned to his social media account because the announcement will actually be made before Thursday. As for what the announcement will be, Garth hinted he's "never ever done anything like this before," and then added, "I'm not sure anybody on the planet has done this before…or off the planet."
Photo: Getty Images

Nashville Now
Latest country music news with Kristen Gates!
Read more