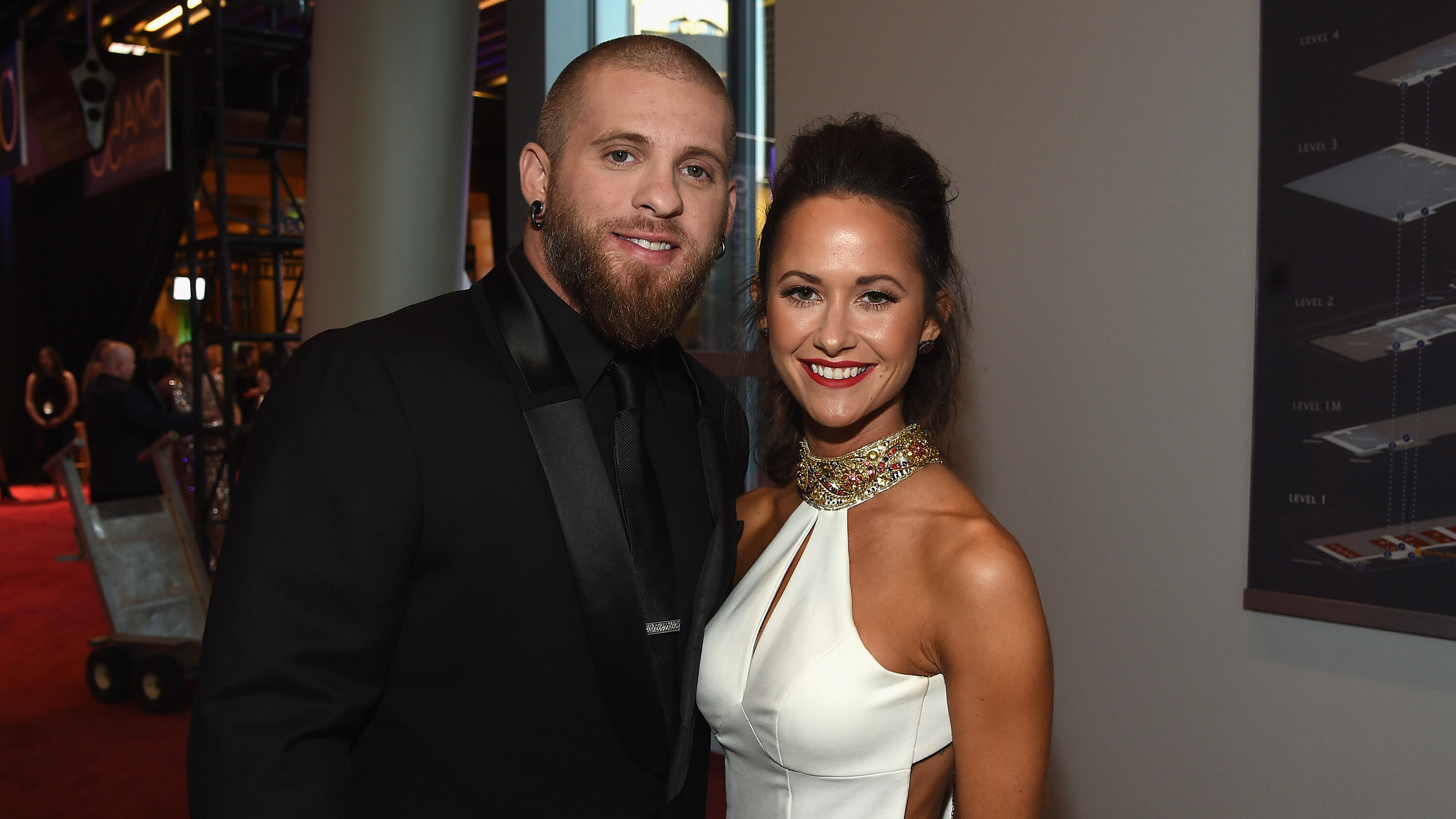 Happy second anniversary to Brantley Gilbert and his wife Amber!
Brantley and Amber were in a relationship before he became famous. They parted when he moved to Nashville, and Brantley dated and eventually became engaged to Jana Kramer. After he split with Jana, he rekindled his romance with Amber.
"She's way past a blessing, she's my favorite part of me. I cherish my wife and I'm just proud to be a part of her life. And proud to have somebody that awesome to share mine with."
The couple is expecting a baby boy in November.
Photo: Getty Images