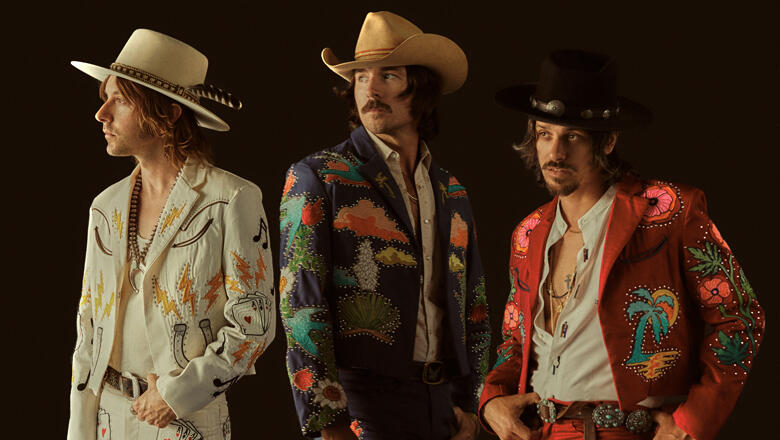 The guys in Midland come from Dripping Springs, Texas which is about three hours outside of Houston, so you can imagine that Hurricane Harvey hit them pretty hard.
Mark Wystrach says their lead guitarist's brother lost his house and his parents' house is "unlivable" and he admits "it's really hard to watch" all the coverage of the people suffering, noting, "It's gonna take years and years to recover from."
The band hasn't been home since the devastation hit since they've been on the road, but they are already planning ways to help those in need. "We're gonna do benefit shows and donate all the proceeds to the victims of Harvey," Cameron Duddy shares, although Mark adds that they "don't know all the details" yet.
The band is also using their social media following to help raise awareness, making sure their fans know that the "most effective and easiest ways" to donate, like texting HARVEY to 90999, which will give a $10 Donation to the Red Cross.