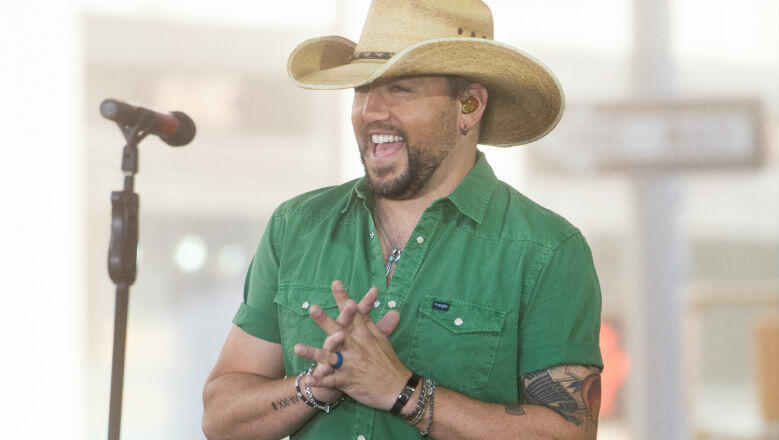 Happy birthday to Jason Aldean, who turns 41 this week!
Jason, who has two adolescent daughters from his first marriage, is still adjusting to new fatherhood with two-month-old Memphis. He says having raised two girls helped him cope with having a baby at 40.
"I think it probably helps a little bit, the fact that I kinda know what to expect sometimes. But I also think every kid's different, you know. And it's been a long time since I've had a baby at home."
Jason's eighth album, Rearview Town, comes out on April 13th.