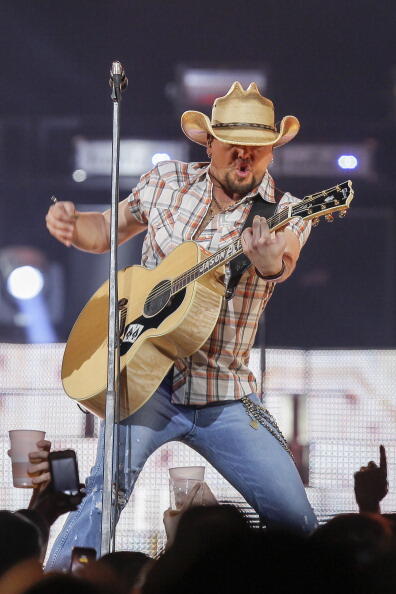 While Jason Aldean performed in front of a star-studded crowd at the ACM Awards Sunday night, earlier in the weekend he put on a very special performance for some very special fans.
Jason rehearsed for the ACM telecast over the weekend, and his rehearsal was witnessed by survivors of the mass shooting at the Route 91 Harvest Festival in Las Vegas, which happened while Jason was on stage.
"What happened here in October, I think, will sort of bond all of us kind of forever," Jason says in a new video posted on the ACM Awards' Twitter account. "I think it's cool to come back and just kind of show people that we're not gonna be scared. Fear's not gonna win out. We're gonna keep doing our thing."
Following his run through Jason got a chance to meet and talk to the survivors who attended.
Thomas Rhett also met with the survivors and said he was surprised by the "strength in their voices," noting it was something, "I'm not sure that I would have today."